Suwasevana, Kandy's most prestigious private hospital, has teamed up with Hotel Topaz to create a world-class Intermediate medical care center for Covind19 patients. There was a significant demand for a well established Covid19 Intermediate Care Center in Kandy, therefore Suwasevana Hospital Group, a top private sector hospital in Kandy, partnered with Hotel Topaz to provide this requirement.
What services can we expect from Intermediate Care Center?
The first thing to keep in mind is that an intermediate care facility is not the same as a hospital. It's a location where covind19 potions are kept safe. It makes logging in, eating meals, getting vitamins, and getting medical help easy 24 hours a day, seven days a week.
Suwasevana Hospital's Intermediate Care Center and Hotel Toapz meet all of these criteria for a career center. It has the following features.
As luxury bed rooms, we offer single, double, triple rooms with an extra bed, and family rooms.
Laundry facility
Under the supervision of medical specialists, prepare nutritious meals.
Under the supervision of medical specialists, administering vital vitamins and basic medications.
Doctors, medical officials, and nursing personnel are available 24 hours a day, 7 days a week.
Supervision of expert panels of consultants on a daily basis.
If required, emergency oxygen facility
Ambulance facility.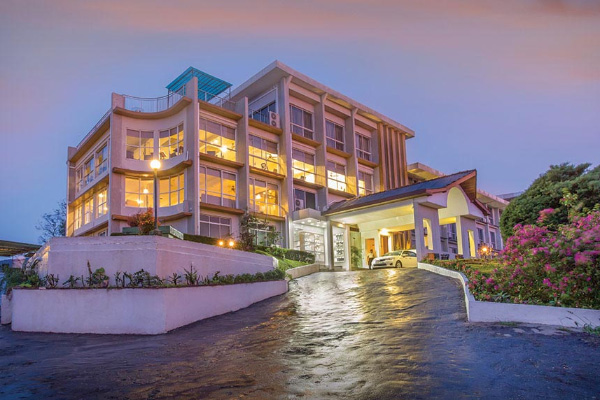 Photo by (Hotel Topaz | topaz.lk)
How to book COVID19 Intermediate care center?
Reservation need to be made in by calling Suwasevana Hospital intermediate care hotline
077 9 111 999 | 077 3 111 333
If the hotel is available and the reservation has been approved by the hospital, full payment is required in advance. Cash, direct bank transfer, debit /credit card or authorized medical insurance are all accepted methods of payment.
You can directly come to the Intermediate care center at Hotel Topaz by following the safety & medial instructions or you can request a ambulance by book in advance.
What is COVID19
These days most utilized and most discussable word throughout the world is COVID, Covid 19 is a virus of Corona virus (SARS-CoV-2 virus) family. This is a disease that has infected over a billion people all around the world. COVID19 is the scientific name given to this corona virus. At the present, the virus has spread to every country across the globe.
Scientists all around the world are still trying to figure out where this virus came from, although some think it was a man-made virus that started in a Chinese military lab, but there is no confirmation for that allegation.
Why Suwasevana Hospitals Kandy?
Hospitals in Suwasevana Kandy is a recognized health sector that maintains the best and most contemporary treatment standards. It has been treating patients in and around Kandy, as well as further afield, for the past 30 years. The hospital has 175 air-conditioned rooms and a reputation for providing high-quality care in areas such as surgery, obstetrics and gynecology, paediatrics, orthopaedics, urology, neurology, cardiology, nephrology, neurosurgery, respiratory diseases, endocrinology, ophthalmology, gastroenterology, ENT, and many other specialties.
Where can I get additional information?
Call Suwasevan Hospital medical support team on 077 9 111 999 | 077 3 111 333
Please see our eMarketing portfolio for more medical support articles.