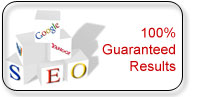 What is SEO? How much I have to pay for my Search Engine Optimisation!
One of the best introduction about SEO, This covers how you can select proper search engine optimization company for your needs. This video recourse form Google You Tube.
What is SEO? what do i do for my site to make it search friendly?
This is a video for those looking for the answer to the following question: What is SEO what do i do for my site?
Design Coding & SEO friendly web side designing methods form SEO Rapper
The Poetic Prophet (AKA The SEO Rapper) is back with another marketing rap. This time he describes how web standards and proper design can affect the ranking and conversion of pages on your site
How can I optimize my site on a small budget?
Keen Agents from Glendale, CA asks: "How does someone begin to SEO their site on a small budget in an overwhelmed industry such as real estate?"