Latest E-Mail Campaigns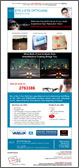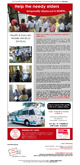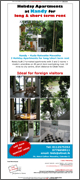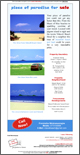 Link with Sri Lanka eMarketing
Lanka E-Marketing welcomes reciprocal linking. If your site relates to Web Designing, Web Marketing, E-Marketing, Web News, SEO, Online Shopping or Documentary about Web Marketing we will be happy to exchange links with you. Please read the instructions below.
First, copy the text link code (below) and paste on your main links page. Your links page must be at least two clicks away from your home page:
Code:
---
<a href="http://www.lankaemarketing.com">Sri Lanka E-Marketing & Web Desining</a> - eMarketing is the best way to promote your business, product or brand. It is cost effective, faster and also it is the latest trend in advertising media where you can target the right person at right place..
---
please donít hesitate to ask as we would be happy to list on our site for you.
Next, when our link is live on your site, please send an email to info@lankaemarketing.com listing


# Your Name
# Your Website URL
# Your URL which on which you have placed our link
# Your Websites name or anchor text
# A Short description Ė no more than 100 characters.
If your site meets with our approval then we will try to reciprocate your link within 2 to 3 days. Please note that not all submitted URLs are added and no guarantees are made about when they will appear on our site due to the volume of link requests.
Thank you,
lankaemarketing.com