Latest E-Mail Campaigns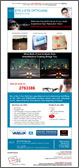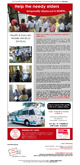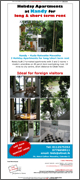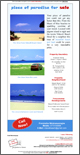 Unified Communicator - CALL CENTER (Unlimited)
Contact


VENCEIP
SRI LANKA. USA & AUSTRALIA .
Telephone
USA Hot Line: +1-866-268-9247 +1-646-845-1855
Johannesburg Hot Line: +27-11-466-0899 Harare Hot Line: +263-444-7089
Sri Lanka Hot Line: 94-11-77-VENCE (83623)
Aus Hot Line: +61-430-598-095


Web:


http://www.venceip.com

UC3000 Call Center - Fully Supported Unified Comminication Solution for large scale Business Customers. Unlimited number of extensions can be installed and tested up to 5,000 extensions. 1000's of trunk lines can be connected via SIP trunk method for high end requirements.
UC3000 is a Unix-based IP PBX with call recording and other multiple features, a product for demanding business customers of modern ITSPs.
VENCEIP provides ITSPs with technical support of UC3000 on 24/7 basis.
Additional source of revenue from midsized business customers.
100% service reliability backed by automatic switch to PSTN in case of IP network failure.
Seamless access to emergency services over PSTN Optimized network load with clients' internal traffic going through their own networks.
Easy to install and operate without advanced VoIP skills.
Advanced features to capitalize on modern technology: call recording, archiving and backup, voice mail, and auto attendant.
Dramatic reduction in overall capital and operational costs for clients.
Data and telephony capabilities consolidated into a single network.
Minimal investment risk with maximum scalability.
Warranty: 1 Year