Latest E-Mail Campaigns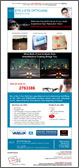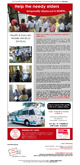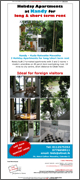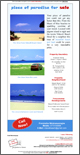 Varilux progressive lenses
Contact


Eye 2 Eye Opticians
No: 211, Hospital Road,
Kalubowila, Dehiwala.
Telephone
Sales: +94-11-2763386


Web:


http://www.eye2eyelanka.com

Eye2Eye Opticians offers wide range of New Varilux progressive lenses for best price.
Progressive lenses< /b>, sometimes called "no-line bifocals", are a type of eyeglass lens used to provide visual correction for a common condition called presbyopia. Varilux progressive lenses enable you to see near, far and everything in between.
Varilux meaning "variable light" was named to demonstrate the progressive, or variable, power of the lens. Not only is it the first progressive lens ever designed, Varilux continues to be the #1 prescribed progressive lens by eye care professionals around the world. In fact, every minute there are 20 new Varilux wearers worldwide!
We Eye2Eye is one of the popular Varilux agents in Sri Lanka, Vlarilux recognize us as there best partner for progressive lens distributing.