Latest E-Mail Campaigns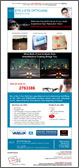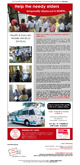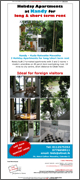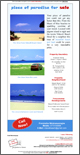 PSUS4 - PrintServer for USB with 4 Port Switch
Contact


VenceIP
Sri Lanka. USA & Australia.
Telephone
USA Hot Line: +1-866-268-9247 +1-646-845-1855
SA Johannesburg Hot Line: +27-11-466-0899
SA Harare Hot Line: +263-444-7089
Sri Lanka Hot Line: 94-11-77-VENCE (83623)
Australia Hot Line: +61-430-598-095


Web:


http://www.venceip.com

The Linksys PrintServer for USB with 4-Port Switch is a double upgrade for your network. First, it lets you connect a USB printer directly to your network, eliminating the need to dedicate a PC to print serving chores. Using a PrintServer frees up your "print share PC" so you don't have to leave it on all the time. It also removes the printing bottleneck, and sets your PC free to do more useful work.
In addition, the PrintServer includes a 4-port 10/100 switch, so you can easily add more devices to your network. All four ports are auto speed negotiating, and have automatic MDI/MDI-X crossover detection, so you don't have to worry about the cable type. Each port independently negotiates the best speed and half- or full-duplex mode, for up to 200Mbps of bandwidth per port. Fast store-and-forward switching prevents damaged packets from being passed on into the network.
A user-friendly Setup Wizard makes installation easy, the compact case fits anywhere, and the one megabyte print buffer size handles even large graphics-intensive print jobs. Let the Linksys PrintServer for USB with 4-Port Switch bring efficiency to your printing tasks and expand your network, in one cost-effective device.